Lincoln College dedicates Center for Adult Learning

Send a link to a friend
[April 08, 2009] Yesterday, Lincoln College board members, faculty, students and well-wishers gathered at the school's Normal Illinois location to dedicate their new 2,100-square-foot Center for Adult Learning.
The state-of-the-art building will be the home of the Accelerated Bridge to Education program.

The program helps adults receive bachelor's degrees in three different fields: business, liberal arts or health services administration. The ABE program also offers a series of certificate courses ranging from dental practice management to financial accounting to human resource management. In all, the college offers 14 different certificates.

The Accelerated Bridge to Education program is designed to serve the working adult student. The assumption of the college is that by working for a period of time prior to the pursuit of a college degree, the student will have attained considerable knowledge, maturity and discipline not found in younger students. As such, the ABE program maintains academic rigor in an accelerated format.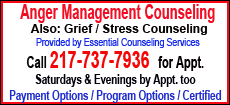 The program has seen remarkable growth since it began in 2007. Pamela Johnston, associate dean at the Center for Adult Learning, said that the program has grown from only 17 students in October of 2007 to over 150 students now enrolled. She said that the average age of ABE students is 35 years old, with the youngest being 23 and the oldest 59.
One of the most attractive components for adults wishing to earn their degree is the Prior Learning Assessment program, whereby students with extensive work or life experiences may apply to receive up to 27 hours of college credit for prior learning. This college credit can be met through a portfolio for work and life experience, certification or professional designation, or by standardized testing.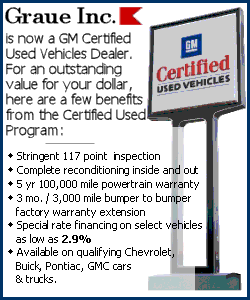 The courses run for five weeks, with one evening a week of classroom requirements, from 5:30 to 9:30 pm. The balance of the learning process is taken online at home according to the student's own schedule.
Another important component is the "step out, step back in" arrangement, so that a student can stop a class and then come back at the same point of education in the next five-week cycle.
ABE is set up and geared specifically for the adult learner who has a busy career but still has the desire to receive certification or a bachelor's degree. The program also offers a full range of financial aid and payment plans.
More detailed information, including scheduled informational meetings, is available at www.abe.lincolncollege.edu.
[Text from files received from Lincoln College; LDN staff]