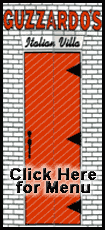 Ratings agency Moody's downgraded the credit rating for Berkshire and several of the company's insurance subsidiaries.
Moody's says Berkshire and its insurance companies, including National Indemnity and Geico, aren't as strong financially because the market value of their investments has fallen. Also, Moody's says the recession hurt Berkshire's non-insurance businesses.
"These extraordinary market pressures have reduced the excess cushion available from National Indemnity and the other affected operations to support potential funding needs of the parent company," Moody's analyst Bruce Ballentine said in a statement.
Moody's also said Berkshire's earnings and capital base are volatile because of fluctuations in the value of its portfolio of equity derivatives.
So Moody's Investors Service lowered Omaha-based Berkshire's rating to "Aa2" from "Aaa." The rating for National Indemnity and most of Berkshire's insurers was cut to "Aa1" from "Aaa."
The ratings for Geico and General Re fell to "Aa3" from "Aa1." All the ratings are still well into investment grade.
Berkshire officials did not immediately respond to a message left late Wednesday. Berkshire owns 48 million shares of Moody's, which is more than 20 percent of the ratings agency.
Buffett likes to refer to Berkshire's financial strength as "Gibraltar-like" with little debt and huge amounts of excess liquidity. Berkshire finished 2008 with $24.3 billion cash on hand.
"However, I have pledged -- to you, the rating agencies and myself -- to always run Berkshire with more than ample cash. We never want to count on the kindness of strangers in order to meet tomorrow's obligations," Buffett said in late February in his annual letter to shareholders.
Analyst Justin Fuller, who works with Midway Capital Research & Management in Chicago, said Moody's action wasn't a surprise, but it didn't make much sense to him because Berkshire's financial position hasn't seen recent significant change.
"I think the ratings agencies are in a mode of being overly conservative," Fuller said.
Moody's downgrade of Berkshire follows action by two other ratings agencies last month. Standard & Poor's announced it has a "negative" outlook on Berkshire's "AAA" credit rating and is considering downgrading the company. And Fitch Ratings downgraded Berkshire one notch, from "AAA" to "AA+."
Fuller said he doesn't think the downgrades will have much practical effect on Berkshire because it is still one of the strongest U.S. companies.