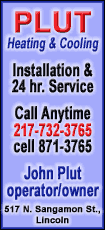 The FTSE 100 index of leading British shares was up 24.17 points, or 0.6 percent, at 3,949.69, while Germany's DAX rose 50.44 points, or 1.2 percent, to 4,408.36. France's CAC-40 was 17.28 points, or 0.6 percent, higher at 2,938.34. All three indexes are closed for the Good Friday public holiday, and the FTSE won't actually be reopening until Tuesday.
The main point of interest in European markets will be the Bank of England's rate decision at midday London time (1100 GMT). Though the bank is expected to keep its benchmark rate unchanged at 0.5 percent, investors will be focusing on what the Bank says about its quantitative easing strategy, in which the central bank can buy up to 75 billion pounds of financial assets from commercial banks in the hope that they will use the money to start lending again.
Earlier in Asia, Japan's Nikkei 225 stock average added 321.05 points, or 3.7 percent, to 8,916.06 for its highest close in three months, while Hong Kong's Hang Seng climbed 426.55, or 3 percent, to 14,901.41.
Investors across Asia were buoyed by the news that Japan's ruling party is seeking a stimulus package that is substantially bigger than originally announced, involving 15 trillion yen ($150.4 billion) in new fiscal spending. The measures, should they win final approval, would equal some 3 percent of the country's gross domestic product.
"Markets welcomed the move but it may be some time before this optimism is felt across the broader economy," said Neil Mellor, an analyst at Bank of New York Mellon.
There was also some encouragement offered by the news that Japan's machinery orders -- an indicator of how much the country's companies plan to spend -- rose in February for the first time in five months. Core private sector machinery orders grew 1.4 percent in February from the previous month to 728.1 billion yen ($7.3 billion), the government said.
In addition, there was upbeat data from China where auto sales hit a monthly record of 1.11 million vehicles in March, exceeding U.S. sales for the third month in a row, as tax cuts and rebates for small car purchases lured buyers back into showrooms. Shanghai's main index closed 32.49 points, or 1.4 percent, higher at 2,379.88.
Despite some losses this week, stocks around the world are still trading much higher than they were just a month ago, amid some tentative optimism that the worst of the global economic downturn may have passed.
However, David Buik, senior strategist at BGC Partners, said there was a lot of potential bad news out there that could fuel a further nasty retreat, especially if corporate earnings come in worse than anticipated.