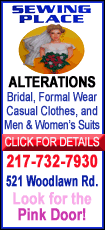 The move, unveiled alongside a reshuffling of business units to simplify the company structure, is an increase from a previous target announced in January to raise euro3 billion.
So far, ING has sold its Canadian operations for euro1.4 billion.
"Next to a number of leading positions in key markets, a group of smaller businesses with no clear outlook for market leadership consumes a disproportionate amount of capital," the company said in a statement.
Shares rose 9.9 percent to euro5.775. They have had a wild ride, falling from above euro25 a year ago and trading as low as euro2.30 in March.
The company's statement Thursday didn't specify which business it would definitely sell or set any time frame for achieving the target. It also didn't say whether there was any interest from buyers.
ING said it now plans to focus mostly on European banking, with extra focus on Belgium and the Netherlands. However, it intends to continue offering both banking and insurance in Europe, Asia and the United States.
It said it doesn't plan to sell its online banking service, ING Direct, and that its life insurance businesses in China and Japan were "under review."
Incoming Chief Executive Jan Hommen was to address investors at a meeting later Thursday. His predecessor, Michel Tilmant, resigned in January after saying ING expected to post a large loss in the fourth quarter, which turned out to be a loss of euro3.1 billion.