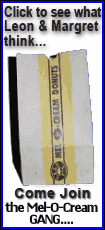 Investors will get a peak into how much consumers are spending as retailers announce monthly sales figures. In February retail sales remained weak, but were better than expected. Improving sales could be an indication that the economy is beginning to recover. In recent weeks, investors have been seizing on even small signs that the economy is improving to send the market higher.
Aside from retail sales, investors also await a report on weekly unemployment claims. The Labor Department's tally of initial jobless benefit claims is forecast to decline to a seasonally adjusted 660,000 from the previous week's 669,000, according to economists polled by Thomson Reuters.
Despite a dip in new filers, continuing claims are forecast to jump to 5.81 million from 5.73 million. That would be the highest total on records dating to 1967.
The report is due to be released at 8:30 a.m. EDT.
Ahead of a three-day holiday weekend, Dow Jones industrial average futures rose 60, or 0.77 percent, to 7,853. Standard & Poor's 500 index futures gained 6.30, or 0.77 percent, to 828.90, while Nasdaq 100 index futures rose 11.50, or 0.89 percent, to 1,310.
Markets will be closed Friday for the Good Friday holiday.
Wall Street is looking to rally for the second straight day after falling earlier in the week. Investors were upbeat Wednesday amid reports the government will provide support for battered life insurers and as two major homebuilders, Pulte Homes Inc. and Centex Corp., announced plans to combine.