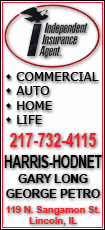 Aso aims to boost domestic demand by at least 40 trillion yen ($400 billion) within three years and add between 1.4 million and 2 million new jobs. By 2020, he wants to lift gross domestic product by 120 trillion yen ($1.2 trillion) and create 4 million jobs.
His plan for the country, now mired in its deepest recession since World War II, calls for Japan to lead the world in energy efficient living and technologies, to expand nursing care and medical services, and to better deploy the global power of Japanese pop culture.
Japan must reinvent its export-driven growth model, which is now an unrealistic option, the prime minister said.
"I want to show that Japan's future is not all that dark if we follow this vision," Aso told reporters. "If you just read the newspapers, it seems like tomorrow will be completely gloomy. But this is not the case. There is some light."
A new stimulus package on its way for government approval Friday represents the first step, Aso said.
Japan's ruling party is pushing for a package that is substantially bigger than originally announced, involving 15.4 trillion yen ($154 billion) in new fiscal spending to wrest the economy from the debilitating recession brought on by the global financial crisis.
The measures, equivalent to about 3 percent of the country's gross domestic product, were approved by the ruling Liberal Democratic Party's executive council, a party official said Thursday on condition of anonymity, citing department policy.
The news sparked a stock market rally Thursday and sent the benchmark Nikkei 225 index soaring 3.7 percent to its highest closing level in three months.
The spending figure represents a 50 percent jump from the $99 billion package that Prime Minister Taro Aso had ordered up on Monday.
The prime minister wanted new government spending to exceed 2 percent of GDP given "the extent of the fall in Japanese economic output recently, which is larger than other advanced economies, and also given the need for international cooperation to revive the world economy," said Aso spokesman Osamu Sakashita on Wednesday.
Since taking office in September, Aso has repeatedly said that restoring Japan's economy is the top priority of his government. The country, meanwhile, has fallen deeper into recession amid an unprecedented collapse in global demand for its cars and gadgets.