"If products are similar, then people are going to look at which is cheaper," he said at the Foreign Correspondents' Club of Japan. "We do not think our video game machines are that kind of product."
He said he wasn't ruling out a price cut in the longer run, but said none were in the works in the immediate future.
Despite a slowdown that has battered spending worldwide, Iwata said game purchases have held up, and actually grew over each of the last two years.
Nintendo has scored hits with easier-to-play games that attract newcomers to gaming, including the elderly. The DS comes with a touch panel, making it possible to play some games without complex button-pushing. The Wii has been a hit, partly because of its wand-like controller.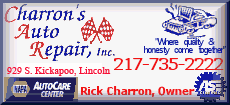 "It is more effective to work on how to become No. 1 on the wish list," Iwata said.
The Japanese maker of Pokemon and Super Mario games has sold more than 50 million Wii consoles worldwide since late 2006, and more than 100 million Nintendo DS portable handheld game machines worldwide.
The Wii sells for 25,000 yen ($250) in Japan and about $250 in the U.S., and its price has never been cut. In contrast, prices on its rivals, including the Xbox 360 from Microsoft Corp. and Sony's PlayStation series consoles have been slashed to woo buyers. This month, Sony cut the price of the PlayStation 2, the predecessor to the PlayStation 3, to $99.99, from $129.99.
Iwata said the revamped DSi, which went on sale late last year in Japan, and earlier this month in the U.S. and Europe has been a hit. In the U.S., 300,000 DSi machines were sold in just two days, and another 300,000 were sold in Europe in two days, he said.
The Nintendo DSi sells for 18,900 in yen and $169.99 in the U.S.
Koya Tabata, analyst with Credit Suisse in Tokyo, believes the Wii holds potential for growth especially overseas for its "capacity to lead the market as a platform and game-software maker."