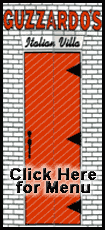 Brian McCann and Jordan Schafer hit two-run homers for the Braves, and Javier Vazquez left with a seven-run lead after pitching six effective innings in his first start with his new team.
But the Phillies rallied against Atlanta's bullpen in the seventh. Eric O'Flaherty got one out before Chase Utley singled and Ryan Howard was hit by a pitch. Peter Moylan came in and walked Jayson Werth to load the bases. Ibanez and Pedro Feliz hit consecutive RBI singles to cut it to 10-5.
Then, three straight batters walked to force in runs. Moylan walked pinch-hitter Matt Stairs. Blaine Boyer (0-1) walked pinch-hitter Chris Coste and Jimmy Rollins. Jorge Campillo replaced Boyer and Shane Victorino singled in another run to get the Phillies to 10-9. Campillo then walked in Utley to force home the tying run.
Howard's slow grounder to first base brought in Rollins to give the Phillies their first lead of the season, 11-10. Pinch-hitter Eric Bruntlett's sacrifice fly in the eighth provided an important insurance run.
Matt Diaz homered off Brad Lidge with one out in the ninth to get the Braves within a run, but Lidge retired the next two batters to end it.
Clay Condrey (1-0) struck out the only batter he faced to earn the win. Ryan Madson retired the side in the eighth and Lidge earned his 52nd consecutive save, including eight in the postseason and three dating to 2007 with Houston.
During a lengthy pregame ceremony, the Phillies received their championship bling. The rings are made of 14-karat white gold featuring 103 diamonds totaling 3.84 carats.
Watching the festivities seemed to inspire the Braves. They jumped out to a 2-0 lead in the first for the third straight game and kept piling on.
Chipper Jones and Garret Anderson were late scratches from the lineup, forcing Braves manager Bobby Cox to juggle his batting order twice. Jones has a bruised left thumb and Anderson tweaked his right calf.
Joe Blanton got roughed up by Atlanta's makeshift lineup. He gave up seven runs and nine hits in three innings, but avoided losing for the first time since joining the Phillies last July 17. Blanton was 4-0 in 13 starts after Philadelphia got him in a trade with Oakland. He was 1-0 in two postseason starts.
McCann's two-out shot to right gave Atlanta a 2-0 lead. McCann also hit a two-run homer in the first off Brett Myers on opening night. Ibanez hit Philadelphia's first homer, connecting in the second to tie it at 2.
Atlanta broke it open with five runs in the third. McCann had an RBI single and Jeff Francoeur drove in two runs with a single. Matt Diaz hit a two-run double to left for a 7-2 lead.