With the win, the Cavs became the first team in NBA history to have two 15-game winning streaks at home in the same season. If Cleveland can beat Boston (Sunday) and Philadelphia (next Wednesday) in its final two games at Quicken Loans Arena, the Cavs will match the 1985-86 Celtics, whose 40-1 home mark is the league's all-time best.
Mo Williams scored 14 points and Zydrunas Ilgauskas had 13 rebounds for the Cavs.
Nick Young scored 16 to lead the Wizards, who stunned Cleveland last week and handed the Cavs two of their 15 losses this season. Washington's Gilbert Arenas didn't play, choosing to rest his surgically repaired right knee.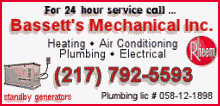 Cleveland's only loss on its home court came against the Los Angeles Lakers on Feb. 8. The Cavs weren't about to let the Wizards hand them No. 2.
They jumped out to an early 13-point lead and were never threatened while moving to 23-4 since the All-Star break. Up by 11 at halftime, the Cavs blitzed the Wizards 13-4 to start the third, built a 24-point lead and coasted. Washington only made the score respectable in extended garbage time.
Cleveland's Ben Wallace was back for the first time since breaking his right leg on Feb. 26 against Houston. Wallace didn't start, ending his steak of 766 straight games in the first unit. He had started every game he'd been healthy for since April 13, 1999, when he came off the bench for Orlando against the Cavs.
When Wallace's dunk made it 89-69 in the fourth, James came on to the floor, dropped to one knee and windmilled in celebration like a guitar hero.
With four games left, the Cavaliers still have a lot to play for.
They need one more win -- or a loss by Boston -- to clinch the top record in the Eastern Conference and home-court advantage throughout the playoffs. Cleveland is also trying to wrap up the best overall record, which would give them four home games if they make it to the finals.
The Cavs lead the idle Los Angeles Lakers by one game for the top record.
With Arenas and Brendan Haywood back in the lineup last week, and a Washington crowd fired up at seeing their team finally healthy, the Wizards shocked the Cavaliers 109-101. The next night, Cleveland got drubbed by 29 points at Orlando.
Since then, though, Cleveland has been back on its game in consecutive wins over San Antonio and Washington.
It's no secret the Cavs and Wizards don't like each other.