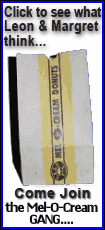 Gallardo (1-0), the Brewers' promising 23-year-old right-hander, gave up six hits and struck out six while muzzling a Giants team that scored 10 runs on opening day. He also popped a two-out, two-strike pitch over the short left-field corner fence in the fifth, providing himself with all the run support he needed.
Gallardo, who missed most of last season with serious injuries to both knees, overshadowed the formal Bay Area homecoming for Johnson (0-1). The 45-year-old right-hander opened his 22nd major league season with seven strikeouts -- giving him 4,796 in his career -- in five often-dominant innings.
Johnson allowed just four hits, but two were homers by Mike Cameron and Gallardo.
Although the Brewers lost top starters CC Sabathia and Ben Sheets following last fall's run to their first playoff berth in a quarter-century, Milwaukee might not miss them as much as many expect if Gallardo keeps living up to the considerable promise he showed in 2007 and again this spring.
Randy Winn stole two bases for San Francisco and hit an RBI single in the seventh when Gallardo tired with two outs, leaving with two runners on base. Reliever Todd Coffey got Bengie Molina to dribble a harmless grounder with the bases loaded.
Carlos Villanueva pitched the ninth for his first save, filling in while presumptive closer Trevor Hoffman starts the season on the disabled list.
Johnson, who grew up in the East Bay suburb of Livermore, Calif., got a raucous ovation from the crowd during his bullpen warmup. He admittedly signed with the Giants to chase the final five wins necessary to join the 300-victory club, but also to provide veteran leadership to San Francisco's staff.
In his first inning with San Francisco, Johnson came within one pitch of striking out the side. He fanned Rickie Weeks and Corey Hart -- with a changeup -- and had two strikes on Ryan Braun before a harmless fly to center.
He retired Milwaukee's first five hitters, also striking out Prince Fielder, but Cameron then homered to left. Cameron entered the game 2-for-29 with 18 strikeouts in his career against Johnson.
Travis Ishikawa singled and scored on Emmanuel Burriss' groundout in the second for San Francisco.
After Bill Hall doubled and Jason Kendall was intentionally walked with two outs in the fifth, Gallardo hit his third career homer, sneaking it just over the fence.