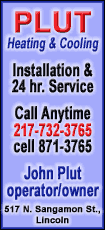 Ramirez's big hit in the seventh came after an unusual mixup with the Padres. Cla Meredith thought he had been summoned from the bullpen to face the dreadlocked slugger after Edward Mujica (0-1) had given up back-to-back singles to Rafael Furcal and Orlando Hudson with one out.
Meredith got close to second base before manager Bud Black, who had come out to the mound to talk to Mujica, waved him back to the bullpen.
Mujica threw a called strike past Ramirez, who drove the next pitch into right-center to put Los Angeles ahead 4-2. James Loney tacked on an RBI single off Meredith later in the inning.
Ramirez also drove in a run with a first-inning groundout and Casey Blake homered for the Dodgers.
San Diego's Walter Silva pitched five effective innings in his major league debut. The 32-year-old right-hander allowed two runs and five hits, walked four and struck out one.
Billingsley (1-0) entered the fifth seemingly in control with a 2-0 lead. He had allowed just two singles and thrown 65 pitches, 43 for strikes. He then experienced a bit of wildness, walking the first three batters he faced to load the bases with none out in the inning.