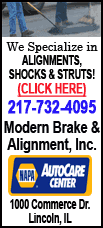 Dallas and Utah are both 47-31 and within a game of sixth-place New Orleans, which lost at home to Phoenix. The Mavs' next two games are against the Hornets.
The Mavs got plenty of help from their subs, with Jason Terry scoring 21 points and J.J. Barea adding 18 points with a season-high nine assists. Erick Dampier had 10 points and 10 rebounds.
Deron Williams scored 18 points to lead all five Utah starters in double figures, and also had 12 assists. Andrei Kirilenko had 17 points.
Since a 107-102 loss at 22-win Memphis on Friday night, the Mavericks have had their highest-scoring two-game stretch in more than five years. They won 140-116 Sunday against Phoenix, the team they eliminated from playoff contention by beating the Jazz.
The push for Dallas now is to avoid opening the playoffs in Los Angeles against Kobe Bryant and the dominating Lakers (62-16). Dallas is 0-3 this season against the Lakers.
The closest Utah got after halftime was 73-64 when Deron Williams, who is from nearby The Colony, made a free throw to convert a three-point play with 6:04 left.
Nowitzki then took over, starting his run of 12 consecutive points with two free throws and scoring 15 of the last 18 points in the third quarter for the Mavericks.
Jason Kidd had two of his 10 assists in the Nowitzki spurt. There was a near handoff in traffic that led to Nowitzki's 15-footer, then a couple of possessions later after Kidd moved into the lane with the help of a pick from Nowitzki, he kicked it back out to the 7-foot German for another long jumper.
Things were going so well for Nowitzki that his 3-pointer rattled off the rim, bounced high in the air and then fell through.
Josh Howard, who missed 12 of the previous 15 games with a sore left ankle for Dallas, sustained a cut near his left eye and a bloody nose when he was popped in the face attempting a shot with four minutes left in the first quarter.