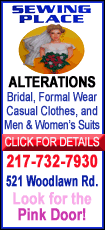 His will to win is extraordinary. His fellow players defer to his greatness.
And there's nothing in golf better than seeing Woods have a putt on Sunday to win.
But there are those who enjoy watching Zach Johnson put on a green jacket, or maybe even harbor secret thoughts of Greg Norman finally burying his demons. Still others want nothing more than to see Phil Mickelson smiling on the 18th green once again.
Not many, maybe, because it can be lonely pulling against arguably the greatest player ever. Family and friends might not understand.
But there are reasons:
HE'S NOT FAN FRIENDLY -- Sure, everyone loves Tiger, but why? He doesn't give autographs, stares straight ahead when walking through crowds, and offers little more than an occasional tip of the hat to acknowledge the throngs following him around the course. Not to mention he curses so loudly after hitting a bad shot that parents have to cover their children's ears.
Woods may need all of that to maintain his supreme focus, but Arnold Palmer did all right with his career and was still more than willing to shake hands and say a few words to any fan who sought him out.
HIS CADDIE IS A PAIN -- Stevie Williams makes more than a million dollars a year to carry Woods' bag and hand him his clubs. He also comes in handy driving him to the course, and occasionally will help Woods read a putt. But somewhere along the line his job description broadened to becoming Woods' enforcer on and off the course. His antics include snatching cameras from offending fans and calling Phil Mickelson names, both of which probably earned him a bonus check from his boss.
HE'S TOO PERFECT -- Swedish model wife, check. Two cute kids, check. Florida mansion and private jet, check. At a time most of America is struggling, couldn't Woods throw us a bone and show us he shares our pain by blowing a four-shot lead on the back nine Sunday to lose the Masters?
HE SCARES PEOPLE -- Well, not regular people, but his fellow players. Woods is revered, no, make that feared, by the people he plays against, which is the main reason why not even Mickelson has stepped up his game enough to give us him a true rival.
HE'S WON ENOUGH -- Woods first won the Masters at the age of 21, and has done it three times since. If he wins this week he'll have five green jackets and be within one win of tying Jack Nicklaus for the most Masters titles ever. Nicklaus would love to keep the record, but remember: It was the Golden Bear himself who predicted after seeing Woods in a practice round in 1996 that the young phenom would win more Masters than both he and Palmer combined (10).
HE WON"T PLAY THE PAR-3 -- The best player in the world was notable again by his absence Wednesday at the annual Par-3 contest, where players show off their games and families while fans get a chance to interact with them. Asked earlier if he would compete and have daughter, Sam, on the bag, Woods wasted no time turning it down. "I am not, and no," he said.