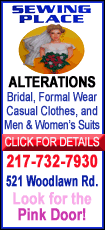 Jack Wilson matched his career best with four hits and two RBIs. Nate McLouth's two-run homer snapped his 0-for-8 start.
Albert Pujols set a franchise record for a Cardinals first baseman with seven assists -- the most in the majors by a first baseman since the Pirates' Bob Robertson had eight on June 21, 1971.
But St. Louis manager Tony La Russa got little out of his third straight radically made-over lineup in as many games, including the pitcher batting eighth. Joe Thurston hit an RBI double in the ninth, but was thrown out trying for third for the first out.
Sanchez is batting .571 after his 11th career four-hit game. He got his first three hits off Todd Wellemeyer (0-1), who surrendered five runs on 12 hits in five innings. Sanchez had been 2-for-18 with no RBIs against the right-hander entering the game.
Duke (1-0) allowed three runs on five hits in 6 1-3 innings for his first victory over the Cardinals since a complete game on Aug. 11, 2006, at home. He was 0-2 with a 5.25 ERA in two starts against St. Louis last year while going 5-14 overall.
Even with the victory he's 19-37 the last three-plus seasons since going 8-2 with a 1.81 ERA as a rookie in 2005.
Matt Capps, the Pirates' fourth pitcher, got the last two outs for his second save in two tries. Colby Rasmus flied out to the center field wall with a man on for the second out.
The Pirates batted around in the second and scored four runs on five hits, two of them on consecutive, broken-bat RBI singles by Nyjer Morgan and Sanchez. A snappy relay from Pujols, the cutoff man, to second baseman Brendan Ryan covering first caught Ryan Doumit straying off the bag after his RBI single to help avoid further damage.