The Food and Drug Administration had announced last week that it was ordering manufacturers to stop making 14 medications including the liquid morphine. All were developed so long ago they had never received FDA approval.
But on Thursday, the FDA's Dr. Douglas Throckmorton told The Associated Press the morphine liquid will remain on the market until it's replaced by an approved version or some equivalent therapy.
The reversal was welcomed by experts in hospice care and pain relief. One doctors group had told the FDA that last week's order would "cause extreme suffering for many patients who are nearing the end of life."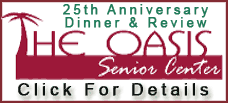 The order has not changed for the other painkillers, at least for now, said Throckmorton, deputy director of the agency's Center for Drug Evaluation and Research.
The agency said last week that the unapproved drugs might be unsafe, ineffective or poor quality. The order gave manufacturers 60 days to stop making those products.
The liquid morphine is highly concentrated. Other approved forms of liquid morphine are more dilute, and Throckmorton said the FDA had thought the other forms could take the place of the concentrated form.
But reaction from hospice experts and others "helped us understand" that some patients need the unapproved version, Throckmorton said.
In interviews, experts said they didn't have firm numbers on how many patients use the concentrated liquid. But Dr. Diane Meier, director of the Center to Advance Palliative Care at the Mount Sinai School of Medicine in New York, estimated that it may be at least 2 million Americans a year.
She called Thursday's decision "fabulous.... It's incredibly refreshing and makes me hopeful about our government."
The high morphine concentration is crucial, she and others said. It allows caregivers to rapidly relieve pain by placing just a few drops in the mouth of a person who has trouble swallowing, perhaps because of confusion, lethargy or other conditions.
The more dilute morphine requires much more liquid, which could make an impaired person choke or sputter, or refuse to take the medication, experts say.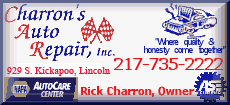 Caregivers can administer the concentrated solution at home, where morphine shots often aren't a good option. Without the concentrated liquid, families could end up calling 911 to rush their loved ones to an emergency room for morphine shots, which would be expensive and against patient wishes, said Dr. Porter Storey, executive vice president of the American Academy of Hospice and Palliative Medicine.
Storey called the FDA reversal "a really important step in the right direction," showing "an amazing level of responsiveness we're not used to seeing in our government officials."