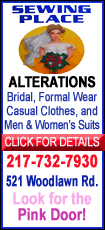 The coach also has been treated for cancer three times during his UConn career, including last summer when he successfully battled skin cancer.
Calhoun also had a well-publicized heated exchange with a freelance journalist this season after being repeatedly asked questions about collecting his $1.6 million salary in tough economic times.
"In many ways, the journey of this past season has made me realize how much I love coaching this game, how much I love my kids and how much I enjoy being at Connecticut," Calhoun said in a statement released by the school.
Athletic Director Jeff Hathaway said he was excited by Calhoun's decision.
"We look forward to continued success in our men's basketball program for years to come under the leadership of our Hall of Fame coach," Hathaway said.
Calhoun, who was inducted into the Basketball Hall of Fame in 2005, has a career record of 805-342, good enough for sixth place on the NCAA Division I career wins list. He is 557-205 at Connecticut.