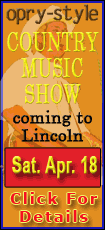 Yao Ming had 20 points and nine rebounds for the Rockets, who trailed by five at halftime but dominated the third quarter, taking an 11-point lead that never dipped back into single digits in the fourth. Luis Scola scored 15 points, Von Wafer had 13 and Shane Battier added 12.
Spencer Hawes had 22 points and 11 rebounds for the struggling Kings, while Francisco Garcia and Andres Nocioni scored 17 each and rookie Jason Thompson added 16 points and 10 rebounds.
Artest was at his best in his first regular season game in Sacramento since playing for the Kings for 2 1/2 seasons. He connected on three 3-pointers, made 10-of-18 shots overall, and added four rebounds, three assists and two steals.
The victory completes the Rockets' three-game season sweep of the Kings and gives Houston coach Rick Adelman his first victory at Arco Arena since being fired by Sacramento following the 2005-06 season.
The Kings dropped their sixth straight and eighth in nine games. With the NBA's worst record at 16-62, Sacramento is on track to have its worst finish in franchise history.
After trailing for much of the first half, the Rockets established control in the third quarter. Going to Yao frequently inside and with Artest hitting a variety of shots, Houston outscored the Kings 36-20.
Artest scored 13 in the third period and Yao added 10 as the Rockets took an 85-74 lead.