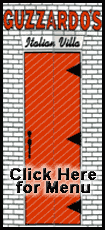 Using standout performances from newcomers A.J. Burnett, Nick Swisher and Mark Teixeira, New York pounded the Baltimore Orioles 11-2 Thursday for its first win of the season.
"We needed it after two losses," Burnett said. "I tried to come in here and set the tone, stop the bleeding and get us on track."
After being outscored 17-10 in their first two games against the Orioles, the Yankees got the desired results from a collection of players poised to earn $201.4 million in 2009.
Burnett (1-0) allowed two runs in 5 1-3 innings in his New York debut, Swisher went 3-for-5 with a homer and a career-high tying five RBIs, and Teixeira had two hits and a home run.
Robinson Cano homered and scored a career-best four runs for the Yankees, who avoided their first 0-3 start since 1998.
"It's good to get the win, especially after the way the first couple games had gone," said Swisher, obtained in an offseason trade with the Chicago White Sox. "A.J. pitched great, Tex and Cano and myself all hit bombs. We have a lot of guys getting it going at the plate and the energy level is high."
After Teixeira and Swisher homered in the third inning to give New York the lead for good, the Yankees used a four-run sixth to go up 7-2. Cano added a two-run shot in the seventh, and Swisher doubled in two runs in the ninth.
"You don't want to be 0-3," manager Joe Girardi said.
Luke Scott homered for the Orioles, denied their first three-game sweep of the Yankees since 2005.
"It was a good series for us. Winning series, that's the goal," Scott said.
Given that Baltimore's payroll is $134 million less than New York's, the Orioles had no complaints about emerging 2-1.
"When you take two out of three against them and it's the opening series here, you've got to be happy about it," manager Dave Trembley said. "There's always room for improvement, but you've got to like the start."
Signed to a $82.5 million, five-year contract during the offseason, Burnett ended a series of ineffective performances by New York starters. With CC Sabathia and Chien-Ming Wang on the mound, the Yankees allowed seven or more runs in their first two games for just the third time, according to the Elias Sports Bureau, following 1973 and 1985.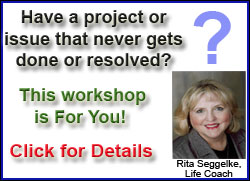 Sabathia and Wang failed to strike out any batters, the first time Yankees starters did that in consecutive games since Sept. 1-2, 2005, according to Elias.
Burnett turned it around, even if it did take him 97 pitches to get 16 outs.
"He was great today. He had a great fastball, a great curveball," Girardi said. "It was a big performance by him."
Burnett, the 2008 AL strikeout leader, fanned six, allowed seven hits and walked one. He improved to 8-1 against the Orioles, including 4-0 in five starts at Camden Yards.