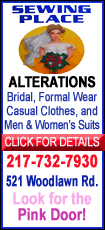 Carpenter (1-0) didn't allow a hit until Ramon Vazquez singled just under the glove of second baseman Skip Schumaker with two outs in the seventh. Schumaker made a poor throw to second on a potential inning-ending double play the previous at-bat, nearly pulling shortstop Khalil Greene off the bag on Brandon Moss' grounder and getting only a forceout.
Schumaker was an outfielder before the Cardinals released Adam Kennedy on Feb. 9.
Pittsburgh had scored an unearned run in the third against Carpenter following an error by first baseman Albert Pujols. The 2005 NL Cy Young Award winner, Carpenter didn't pitch from April 1, 2007, until last July 30 because of an elbow injury that required reconstructive surgery and he made just four appearances totaling 15 1-3 innings last season.
Carpenter struck out seven and walked two, throwing 92 pitches as he improved to 10-1 with a 2.06 ERA in 12 starts against Pittsburgh.
Ryan Franklin and Dennys Reyes followed with an inning each of perfect relief, with Reyes getting his third career save, his first since Sept. 27, 1999. The gap of nine years, 192 days between saves was the longest since Boston's Curt Schilling got his first save in 13 years, 77 days on July 19, 2005, according to the Elias Sports Bureau.
Rookie Jason Motte, who won the closer's job in spring training, hasn't pitched since allowing four runs in the ninth inning of the Pirates' 6-4 win in the opener.
St. Louis beat Pittsburgh for only the second time in seven games and split an opening four-game series.
Yadier Molina and pinch-hitter Brian Barden had RBI singles in the seventh against Ross Ohlendorf (0-1), who allowed seven hits over six innings in his sixth major league start.