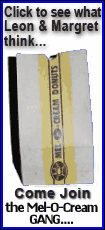 Gallardo pitched neatly into the seventh inning and even provided his own run support with a three-run homer, spoiling Randy Johnson's debut with the San Francisco Giants in a 4-2 victory Wednesday night.
Gallardo (1-0) has been alive only slightly longer than Johnson has been a major leaguer, but the 23-year-old gave up six hits and struck out six while muzzling a Giants team that scored 10 runs on opening day. He was thrilled to see his impressive spring reflected in his first real game since early last season, when the second of two serious knee injuries in 2008 sidelined him for the rest of Milwaukee's playoff-bound campaign.
"There were a lot of things going into it, with my first start of the year after I wasn't able to start off with the team last year," Gallardo said. "There was a little bit of anxiousness there. The win, that's obviously the most important for me."
Everybody else will remember the homer. After Bill Hall doubled with two outs in the fifth, Johnson walked Jason Kendall to face Gallardo, who smacked a two-out, two-strike fastball over the fence in the fifth, providing himself with all the run support he needed.
"Growing up and watching him pitch, he's a great pitcher," Gallardo said of the 45-year-old right-hander. "Not very many people get the opportunity to do that. Rounding the bases, I was pretty excited."
Gallardo overshadowed the formal Bay Area homecoming for Johnson (0-1), who opened his 22nd major league season with seven strikeouts -- giving him 4,796 in his career -- in five often-dominant innings. Johnson came within one pitch of striking out the side in his first inning, and he allowed just four hits -- but two were homers by Mike Cameron and Gallardo.
"I felt bad, because that took the sail out of the fans, I think," said Johnson, who got raucous ovations before the game and after most of his innings. "(Gallardo) pitched a good ballgame and got the big hit, too. That one at-bat, it gets lost how good I felt. But it's all a wash. I can't go out and pitch any better."
Randy Winn stole two bases for San Francisco and hit an RBI single in the seventh when Gallardo tired with two outs, leaving with two runners on base. Reliever Todd Coffey got Bengie Molina to dribble a harmless grounder with the bases loaded.
Carlos Villanueva pitched the ninth for his first save, filling in while presumptive closer Trevor Hoffman starts the season on the disabled list.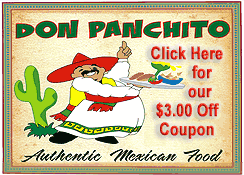 Phillies 12, Braves 11
At Philadelphia, four Phillies walked with the bases loaded during an eight-run seventh inning to give the World Series champions their first victory.
Raul Ibanez hit a two-run homer, helping the Phillies overcome a 10-3 deficit and avoid a three-game sweep on the day they received their shiny, new rings.
Brian McCann and Jordan Schafer hit two-run homers for the Braves, and Javier Vazquez left with a seven-run lead after pitching six effective innings in his first start with his new team. Blaine Boyer (0-1) issued two of the bases-loaded walks and got the loss.
Clay Condrey (1-0) struck out the only batter he faced to earn the win. Brad Lidge earned his 52nd consecutive save, including seven in the postseason and three dating to 2007 with Houston.
Dodgers 5, Padres 2
At San Diego, Manny Ramirez hit a tiebreaking two-run double in the seventh inning and finished with three RBIs for Los Angeles.
Chad Billingsley worked six solid innings for the Dodgers and three relievers combined to finish the three-hitter. Jonathan Broxton struck out two during a scoreless ninth, earning his second save.
Edward Mujica (0-1) threw a called strike past Ramirez, who drove the next pitch into right-center to put Los Angeles ahead 4-2.
Billingsley (1-0) gave up two runs and two hits, walked four and struck out four.
Cubs 11, Astros 6
At Houston, Aramis Ramirez and Mike Fontenot drove in four runs apiece to lead Chicago.
Kosuke Fukudome had four hits and scored a career-high four runs for the Cubs, who won an opening series for the first time since they took two of three from the New York Mets to begin the 2003 season.
Lance Berkman and Ivan Rodriguez connected for Houston, which finished with five homers. Jeff Keppinger, Kaz Matsui and Hunter Pence also went deep.
Brian Moehler (0-1) allowed seven runs and eight hits in just 1 2-3 innings.
Cubs starter Ted Lilly (1-0) gave up five runs and eight hits over five innings.