The Logan County Joint Solid Waste Agency, in collaboration with the street department in Lincoln, will sponsor a white goods collection on April 25 from 8 a.m. to noon at the Logan County Fairgrounds. Recyclers should enter the fairgrounds using the Postville Drive entrance, the main gate.

At no charge, Logan County residents will have the opportunity to dispose of household appliances such as stoves, washers, dryers and dishwashers; water heaters; automotive items, including engines, transmissions and radiators; barbecue grills (no propane tanks); bicycles; and aluminum items, including doors, windows (remove all broken glass) and siding.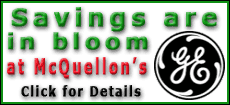 A $5 fee will be charged for each refrigerator, freezer, air conditioner and humidifier to defray the costs of recapturing refrigerant gas. The reclamation of ozone-depleting substances used as refrigerant is regulated by the Clean Air Act in an effort to preserve the earth's ozone layer, which filters the sun's ultraviolet radiation. Potential health and environmental consequences exist if these materials are not properly handled and disposed of. A diminished ozone layer allows more radiation to reach the earth's surface, increasing exposure to ultraviolet rays, which can lead to health issues such as skin cancer and environmental issues such as reduced crop yields.
In response to the conversion of TV signals from analog to digital, the Logan County Joint Solid Waste Agency will also be collecting TVs during the white goods collection. Residents may dispose of TVs that are 25 inches or smaller for a $15 fee; the disposal fee for TVs that are 27 inches or larger, including consoles and big screens, will be $35. No other electronic equipment will be accepted at the collection.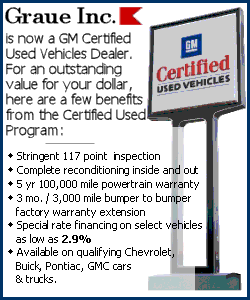 Senior citizens and handicapped individuals living within the city limits of Lincoln may be eligible to have items picked up curbside by the street department. Individuals will need to contact Mitzi Rohlfs, coordinator of the Logan County Joint Solid Waste Agency, at 732-9636 by April 20 to make arrangements for curbside pickup.
Logan County residents are encouraged to take advantage of this opportunity to responsibly dispose of non-working or obsolete TVs, appliances and other scrap metal items.
For more information on recycling activities within the county, residents can contact the Logan County Joint Solid Waste Agency at 732-9636.
[Text from file received from Mitzi Rohlfs, coordinator, Logan County Joint Solid Waste Agency]