Some of the successes have been dazzling. People who couldn't eat, speak normally, or go out in public now can walk the streets without being recognized as someone who got a new face.
Even so, face transplants are likely to remain uncommon, used on only the most severely disfigured, because of the big risks and lifelong need to take medicines to prevent rejection.
"It's not going to be like some people imagine - routine, like people getting a facelift, or cosmetic surgery," said Stuart Finder, director of the Center for Healthcare Ethics at Cedars-Sinai Medical Center in Los Angeles.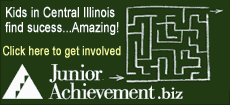 "We have what appears to be success," he noted, but there is always the chance that some patients may experience serious rejection problems or refuse to stay on the required lifetime of drugs.
Boston doctors stressed the care and psychological screening they required before performing the nation's second face transplant on Thursday. The operation, at Harvard-affiliated Brigham and Women's Hospital, was on a man who suffered traumatic facial injuries from a freak accident.
Face transplants go far beyond the transfer of skin and facial features, using things like bone and cartilage for reconstruction. The team led by plastic surgeon Dr. Bohdan Pomahac replaced the man's nose, palate, upper lip, and some skin, muscles and nerves with those of a dead donor.
The hospital would not identify the recipient or donor, but the donor's family members released a statement saying they hope the procedure convinces others to donate.
"The fact that we are able to give this gift was a tremendous comfort in our time of grief," the statement said.
At a news conference on Friday, Pomahac said: "There is no risk of recognizing the donor on the new patient. There's a 60 percent chance the patient will look how he used to look."
In a phone interview earlier Friday, Pomahac (pronounced POE-ma-hawk) said the man's injury occurred some years ago, and it left him with "no teeth, no palate, no nose, no lip."
"It was difficult for him to speak, to eat, to drink. It certainly caused a lot of social problems," Pomahac said.
The man had been Pomahac's patient for a long time, and doctors decided to pursue a face transplant because previous attempts to treat him left him still badly deformed. It took three months to find a suitable donor, who also provided some organs for transplant in other patients, Pomahac said.
The 17-hour operation began at 1:15 a.m. Thursday, with the recipient and the donor in operating rooms across the hall from each other. The patient was still recovering from anesthesia on Friday.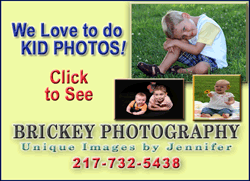 "He's still not fully awake so he has not seen himself. We have not really had a meaningful conversation so far," Pomahac said.
"He was incredibly motivated to go forward with it," and was extensively evaluated psychologically by doctors in and outside of Brigham, Pomahac said. "We really made sure that nothing was left to chance."
The seven primary surgeons and other assistants all donated their time and services, Pomahac said.
"We are essentially making a lifelong commitment to help him," the surgeon said.