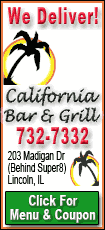 The Angels paid tribute Friday night with a moment of silence for Adenhart and two of his friends who were killed about 36 hours earlier in a car crash after being broadsided by a suspected drunk driver.
Andrew Thomas Gallo, a 22-year-old from San Gabriel, was charged with three counts of murder by the Orange County district attorney on Friday. He ran a red light in his minivan and hit the car carrying Adenhart and his friends, police said.
Hours later, Adenhart's smiling face appeared on the stadium's video board, followed by clips of him pitching six scoreless innings Wednesday against Oakland in the best game of his brief major league career.
Cameras flashed in the stands as the teams and crowd stood silently. Then Lackey and Hunter hugged before Lackey carried Adenhart's jersey back to the dugout.
Hunter jogged slowly toward center field, headed to the black-and-white picture of Adenhart on the wall. Hunter touched the photo next to No. 34 and Adenhart's name in a black circle, then took his usual position in center.
Behind the mound, Angels starting pitcher Jered Weaver reached down with his finger and sketched Adenhart's initials in the dirt. Weaver then pitched Los Angeles to a 6-3 victory over Boston.
Angels players wore a No. 34 patch on their uniforms. Adenhart's number also was painted in red on the back slope of the pitcher's mound, where he had struck out opposing batters two nights earlier.
He was at his locker that night when teammate Joe Saunders leaned over, patted the rookie on the back and said, "Great job."
Saunders now wishes he had said so much more. But at the time those simple words let Adenhart know what he had longed to hear - that he finally belonged in the big leagues with the Angels after trying to get there for nearly five years.
"He gave us a chance to win and I knew he was really proud of that," Saunders recalled. "I know he felt elated that he pitched such a great game. That's what I'm going to remember."
The Angels, their fans and Adenhart's parents held tightly to their memories Friday, cold comfort to a group still stunned by the sudden deaths of the 22-year-old pitcher and his friends Courtney Stewart and Henry Pearson.
Gallo had nearly triple the legal blood-alcohol level and could get nearly 55 years to life in prison if convicted of all charges, police said.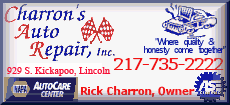 "Unfortunately, it happens every day in our world and it happened to touch us this week in a tragic way," Angels manager Mike Scioscia said.
Flags flew at half-staff at Angel Stadium and around the major leagues to honor a rookie who had accomplished little but showed the promise and potential for a long career.
Still wracked by grief, the Angels returned to work Friday against the Red Sox after postponing Thursday's game against Oakland to absorb the stunning news.
"We'll all be saying stuff to them during the game," Boston's Kevin Youkilis said. "I didn't know Nick at all, but I wish I would have met him and talked to him."
Red Sox manager Terry Francona and his coaches, usually joking or talking about the upcoming game, instead were silent as their cab approached Angel Stadium.
"You're supposed to show up and have fun going to the ballpark, but it doesn't seem like that is appropriate today," he said.
Angels pitching coach Mike Butcher was closest of all to Adenhart, having helped the rookie develop the mind-set he needed to challenge major league hitters throughout spring training.
Adenhart departed Wednesday's game with a 4-0 lead that the Angels' bullpen failed to hold, and the team wound up losing to Oakland, 6-4. Adenhart left the mound and Butcher walked up to his protege, asking him how the ball felt coming off his fingertips.
"Butch, I got it," Adenhart replied.
In recalling the moment Friday, Butcher paused to gather himself, tears glistening in his eyes.
"That was a pretty special moment to see a kid figure it out that early and understand it and own it," he said.
Butcher's cell phone rang at 2 a.m. on Thursday. Grabbing it, he glanced at the screen that identified the caller as Nick Adenhart. Butcher figured he was going to have to go get the rookie somewhere.
Instead, it was Jim Adenhart, explaining that his son had been in a car accident and was hospitalized in critical condition. The older Adenhart had traveled from Baltimore to Anaheim to watch the game at his son's request.
Butcher made his way to the hospital not fearing the worst.