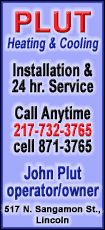 LeBron James had 27 points and 10 assists, Wally Szczerbiak scored a season-high 18 and the Cavaliers beat the struggling Philadelphia 76ers 102-92 Friday night to clinch the No. 1 playoff seed and home-court advantage in the conference.
No team has played better at home this season than the Cavs. They're 38-1 at Quicken Loans Arena, with the only loss coming against the Los Angeles Lakers on Feb. 8. Cleveland (64-15) entered with a half-game lead over the Lakers for the best record in the league.
Andre Iguodala led Philadelphia with 26. The Sixers (40-39) have lost four straight since clinching a playoff berth. They came in one game behind Miami for fifth place in the East.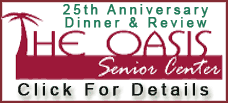 Andre Miller and Lou Williams each had 17 for Philadelphia, and Mo Williams had 18 for the Cavs.
Playing before a rare packed house - it was the first sellout at the Wachovia Center this season - that came to see James, the Sixers kept it close, but never led after the opening quarter.
James tumbled awkwardly to the floor when Samuel Dalembert fouled him while he was driving to the basket in the third. James went to the bench and got his left leg taped just under his knee before going to the foul line.
Perhaps the fall motivated James. He scored the Cavs' next eight points on a free throw, two jumpers and a 3-pointer. Cleveland led 72-64 at that point.
The Sixers cut it to 76-74 on a jumper by Lou Williams early in the fourth, but Szczerbiak answered with a 3-pointer. Joe Smith followed with a basket to extend the lead to 81-74. Smith then dunked off an outstanding pass from Ben Wallace to make it 85-76. That play brought the Cavs' bench, including cheerleader James, to their feet.
After the Sixers got within 85-80, Szczerbiak hit his fourth 3. Szczerbiak sank a pair of three throws to put the Cavs up 90-80 with 4:43 left. Philadelphia didn't get closer than 90-83 the rest of the way.
James thrilled fans with a fast-break dunk midway through the first. He passed up another jam, choosing to go with a left-handed layup to give the Cavs a 21-19 lead they never relinquished.