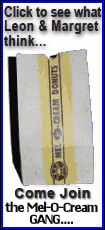 Jason Marquis pitched seven strong innings in his Rockies debut, and Colorado beat the defending World Series champions in its home opener. The crowd of 49,427 was the highest paid attendance in a regular-season game at Coors Field, which opened in 1995.
Hamels (0-1) was supposed to start Philadelphia's season opener Sunday night, but his outing was delayed due to a sore left elbow that slowed him this spring. The left-hander allowed seven runs and 11 hits in 3 2-3 innings, including a five-run third in which he gave up half a dozen extra-base hits.
Marquis (1-0), acquired from the Chicago Cubs in the offseason, improved to 4-0 at Coors Field by allowing two runs and five hits. He also went 2-for-3 at the plate with a sacrifice bunt, a run-scoring single and a double.
Garrett Atkins homered and Todd Helton drove in three runs for Colorado, off to a 3-1 start.
Jayson Werth went 4-for-4 with two doubles and a homer and scored all of Philadelphia's runs. But cleanup hitter Ryan Howard bounced into three double plays as the Phillies fell to 1-3.
Hamels' unpleasant third inning could have been even worse, but plate umpire Mike Everitt called Dexter Fowler out for runners' interference when catcher Carlos Ruiz picked up his dribbler and nailed him in the back with a throw to first base. Rockies manager Clint Hurdle argued vehemently and replays showed Fowler never strayed from the chalk line as he sprinted to first.
Marquis, who gave up a sacrifice fly to Pedro Feliz in the second, started the rally when he singled home Clint Barmes from second base. After Fowler was called out, another run scored on Helton's groundout. Atkins hit a two-run homer, his first hit of the season, and Troy Tulowitzki drove in another run with a triple that made it 5-1.
Atkins had started out 0-for-12 before connecting on a 1-1 pitch and depositing it high into the left-field bleachers.