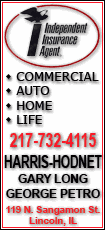 Crede homered against his former team, Justin Morneau also went deep and the Minnesota Twins beat the Chicago White Sox 12-5 Friday night, spoiling Jose Contreras' comeback from a season-ending Achilles' injury.
Minnesota was leading 4-3 when Morneau homered off Clayton Richard to start a seven-run seventh, sending the Twins to a lopsided win in the first meeting since Chicago's 1-0 victory last year in a tiebreaker for the AL Central title.
Paul Konerko and Carlos Quentin homered for the White Sox, but Contreras struggled in his first start since he tore his left Achilles' tendon covering first against Boston on Aug. 9.
Crede, however, delivered a big blow against his former team.
Just 3-for-16 in the first four games, Crede led off the second by driving a pitch from Contreras into the left-field bullpen to make it 2-0. That immediately drew boos from a crowd that gave him a standing ovation when he stepped to the plate and cheered during a pregame video tribute and introductions.
The White Sox tied it in the bottom half on Josh Fields' two-run single and took a 3-2 lead on Paul Konerko's homer in the third, but Contreras couldn't hold it and the White Sox lost their third straight.
RBI singles in the fourth and fifth by Denard Span and Morneau gave the Twins a 4-3 lead, and they broke it open in the seventh against Richard, Mike MacDougal and D.J. Carrasco.
Richard and MacDougal combined to walk three straight batters after Morneau's homer, and Carrasco allowed five consecutive singles as the Twins pulled away.
Knuckleballer R.A. Dickey (1-0) was shaky but got the win, allowing three runs in five innings. Brian Duensing pitched three innings in his major league debut, allowing Quentin's two-run homer. But while a blowout developed, comebacks were the focus.
The fact that Contreras took the mound so soon was remarkable, considering he was coming off a career-threatening injury.
He had just been activated after spending three weeks on the disabled list with right elbow tendinitis when he went down against Boston. He underwent surgery two days later, and the White Sox did not expect him back until at least midseason - if at all.