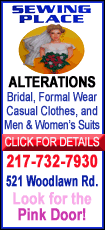 Madigan says tough economic times makes it "very difficult" to up the tax burden on Illinois residents and says the state budget should be cut before the state considers an income tax increase.

Madigan and Quinn spoke to reporters after an unrelated Friday news conference.

Quinn has proposed a 50 percent increase in the income tax rate to help cover the deficit that he says is too big to be erased through budget cuts.

Madigan's father is the powerful Illinois House Speaker Michael Madigan, and he has enormous sway over whether Quinn's proposed income tax increase goes anywhere.

Copyright 2009 The Associated Press. All rights reserved. This material may not be published, broadcast, rewritten or redistributed.