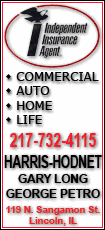 Dustin Moseley (1-0) was charged with three runs and six hits in 5 2-3 innings, striking out three in the finale of a tragic and somber season-opening homestand for the two-time defending AL West champions.
The Angels won the series opener on Friday night following an emotional tribute to teammate Nick Adenhart, the 22-year-old rookie pitcher who was killed early Thursday along with two friends when the car they were in was broadsided by a van driven by a suspected drunken driver.
One of the runs against Moseley was unearned, the result of a throwing error to second base by catcher Mike Napoli on the back end of a double steal. Dustin Pedroia scored on the miscue, trimming Los Angeles' lead to 4-3, but Guerrero got that run back in the eighth with a towering drive to left field against reliever Hideki Okajima.
Angels setup man Scot Shields walked three batters in the eighth but escaped the jam when Mike Lowell fouled out to third and Jason Varitek flied to center on the next pitch.
Brian Fuentes got three outs for his second save, giving up an RBI single to David Ortiz before striking out J.D. Drew with runners at first and second.
Josh Beckett (1-1) allowed four runs and eight hits in six innings, striking out five and walking two. He faced the Angels in the regular season for the first time since a 9-0 loss at Fenway Park on July 30, 2008. He had a no-decision against them in Game 4 of ALDS, which Boston lost 5-4.
There was tension from the start between the two American League heavyweights.
The benches cleared in the first inning after the Angels took exception when Beckett threw a pitch over Abreu's head just as time was being called by plate umpire Paul Schreiber.
Abreu said something to Beckett and was held back by Schreiber, then both dugouts and bullpens emptied but no punches were thrown. Angels manager Mike Scioscia ordered his players and coaches back to the dugout, and remained on the field discussing the situation with crew chief Joe West before Beckett walked toward Scioscia and engaged in some heated words.
Suddenly, the benches and bullpens spilled onto the diamond again. This time, there was some pushing and shoving. Angels center fielder Torii Hunter was ejected by West and had to be restrained by teammate Howie Kendrick, while hitting coach Mickey Hatcher and reliever Justin Speier also were ejected.
When play resumed, Abreu grounded out and Beckett retired Guerrero.