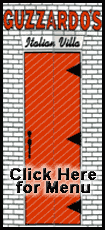 The 43-year-old Glavine had expected to throw 50 to 60 pitches, but left after only 36 in two innings. He gave up three hits, including a solo home run, with one walk and no strikeouts against Carolina.
Glavine earned a spot in the Braves' rotation in spring training but began the season on the disabled list until the Braves need a fifth starter.
He's returning from offseason surgery to repair a torn tendon in his left elbow. He also had what was regarded as a less serious surgery to clean out his left shoulder.
The Braves said Glavine's condition would be evaluated following his return to Atlanta.