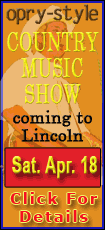 The Cubs took two of three games from their NL Central rivals -- and didn't even break a sweat as they retook the lead Sunday, as Milwaukee pitchers walked home four runs in a miserable fourth inning.
It wasn't all good news for Chicago: Milton Bradley left in the fourth inning with a right groin strain. But even that worked out for the Cubs when Bradley's replacement in right field, Reed Johnson, leaped to rob Prince Fielder of a grand slam in the fifth.
Cubs closer Kevin Gregg -- who watched Carlos Marmol close out Saturday's game after blowing a save Friday night -- pitched the ninth in a non-save situation but struggled again. After getting two quick outs, Gregg gave up a homer to Rickie Weeks, a double to Craig Counsell and a walk to Ryan Braun before striking out Fielder to end the game.
Chicago catcher Geovany Soto stuck out as a pinch hitter in the ninth inning, his first appearance since leaving Tuesday's game with a sore right shoulder.
Soriano began the game with the 51st leadoff homer of his career and second this season.
Suppan (0-2) then walked home three runs in the fourth, finally leaving the game to a chorus of boos with the bases loaded and Derrek Lee at the plate. Reliever Jorge Julio promptly walked Lee on four straight pitches, walking in the fourth run of the inning and giving the Cubs a 5-1 lead despite having only two hits in the first four innings.
It was only the ninth time since divisional play began in 1969 that a team issued four bases-loaded walks in a single inning. But it was the second time in less than a week -- the Braves issued four bases-loaded walks to the Phillies on Wednesday.
Cubs starter Ryan Dempster (1-0), who has made life miserable for the Brewers in the past, wasn't at his best Sunday. But given the remarkable problems experienced by Suppan, it didn't really matter.
Dempster came into Sunday's game 8-2 against the Brewers, including a 4-0 record last season. But he didn't seem to be in full control of his pitches early on, nearly throwing a ball to the backstop while issuing an intentional walk to Fielder in the first inning. The free pass to Fielder loaded the bases with one out, and J.J. Hardy lofted a sacrifice fly to center field to score Weeks from third and tie the game at 1.