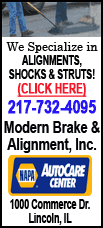 Jermaine Dye added a homer in the eighth for the White Sox, who scored in each of the last four innings to split a season-opening six-game homestand. Chicago, which outscored the Twins 14-1 the last two games, now heads on a 10-game road trip.
Buehrle (1-0) gave up a solo home run to Delmon Young in the second and then retired 15 straight batters before being pulled with one in the seventh. He gave up two hits and struck out five without a walk. Nick Punto got the Twins' next hit, a two-out single in the eighth.
Blackburn (0-1) was pulled after giving up a single to Alexei Ramirez to start the seventh. He allowed four runs -- three earned -- on six hits, walking one and striking out one.
The Twins committed three errors and managed only five hits -- two of them off reliever Clayton Richard in the ninth -- in another poor performance in Chicago. They've lost seven of their last eight games at U.S. Cellular Field.
Minnesota threatened in the ninth, loading the bases with no outs against Richard. Bobby Jenks came in to strike out former teammate Joe Crede, then got Young to hit into a double play for his second save.
The White Sox tied it in the bottom of the fifth on an error by Justin Morneau.
Paul Konerko singled to lead off the inning and moved to third on a two-out single by Dewayne Wise. Morneau then booted a sharply hit grounder by Chris Getz and threw wildly to first, allowing Konerko to score. Morneau was charged with two errors on the play.
After Thome's shot in the sixth, the White Sox added on in the seventh.