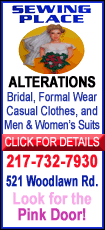 Khalil Greene had three hits and an RBI, and Ryan Ludwick extended his hitting streak to 16 games with an RBI single for the Cardinals, who went 5-2 on their opening homestand and limited the opposition to two or fewer runs in three of the last four. St. Louis outscored the Astros 19-5 in the three games.
Kaz Matsui lined an opposite-field single to start the game for the Astros, who didn't get another baserunner until Michael Bourn singled leading off the ninth. Hunter Pence added a two-out hit for Houston before Lohse got Lance Berkman to fly out.
Houston has lost four in a row and has scuffled to a 1-5 start while totaling 16 runs.
Lohse (2-0) threw his fifth career shutout, and first since May 28, 2007, against the Pittsburgh while he was with the Cincinnati Reds. The complete game was his seventh, and first since July 6, 2007, against Arizona. His previous low-hit game had been a pair of four-hitters, the last also against the Diamondbacks.
Lohse, who struck out four and walked none, helped himself with an outstanding fielding play to rob Miguel Tejada of a bunt single leading off the fifth. Second baseman Skip Schumaker nearly topped that the next at-bat, making a leaping grab of Geoff Blum's liner.
Lohse is 4-0 with a 1.91 ERA against the Astros in five starts over the last two years.