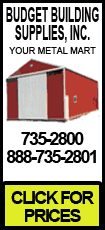 The quarters will feature national site from each of the 50 states plus the District of Columbia and each U.S. territory.
Governors are recommending sites for representation on the quarter. An image of George Washington will be on the other side.
The Illinois Historic Preservation Agency says Gov. Pat Quinn is considering several designs but no final decision has been made.
Later this month, the U.S. Treasury will make the final design decisions.
Last year, the U.S. Mint completed its 10-year state quarter program, which it called the most popular coin program in history
Copyright 2009 The Associated Press. All rights reserved. This material may not be published, broadcast, rewritten or redistributed.