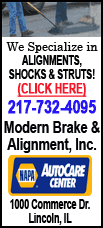 Oasis director Dom Dalpoas took the microphone for a few minutes, noted what special guests were present, gave a report on upcoming events and then pulled a few names for raffle prizes.

This getting together each month is something that many of the seniors present said they really look forward to. You can tell, so does Dom Dalpoas.

Dalpoas was born in Taylorville and raised in the small mining town of Kincaid. Dom uses words like "having less" in recalling his childhood, rather than saying his family was poor. Dom with his sister, Barbara, the two children of Joseph and Pia Dalpoas, lived in a modest home. Dom reflected on those days: "I remember clearly back then that my sister was a very picky eater. She would pick and pick, and then she would say she was done and I finished off her plate." Dom, with his sense of humor, fudged about his early needs when he said, "My sister's habit meant more food for me. Without her I would have perished." Although they had enough to get by and not much more, Dom remembers those years with fondness. "We always had what we needed, and we always had plenty of love in the family, for sure."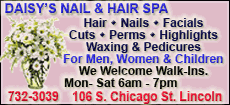 After attending Western Illinois, Dalpoas went to work in a Decatur factory, but he soon realized that this factory wasn't the place for him. "We had a guy on the line and he just dropped over dead right on the job," he said. "The foreman comes over and tells us to get back to work because the assembly line doesn't stop. I thought to myself, 'My God, there must be more to life than working here.'"
Dom found that something more at the Lincoln Developmental Center, where he worked for 35 years. It was at LDC that he met his wife, Helen, and began a family of five sons. "LDC was a labor of love," he said. "The people, both staff and the people who lived there, were my best friends." Dom retired as a unit administrator at the center in October 2000.
Dom's retirement was short-lived, and he explained how his ending up as Oasis director was a classic case of circumstances that included toilet paper and where he parked his car.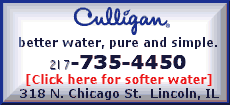 "I had just retired from LDC and made a fatal error. I was policing toilet paper use at the house and decided we were using entirely too much. My wife said I had too much time on my hands and should go get a job. So I went out and noticed that the Sherwin-Williams had a 'Help Wanted' sign in their window. I don't know why, but the idea of mixing paint appealed to me." After getting an application, he was walking back to where he had parked his car and noticed a 'Help Wanted' sign in The Oasis window, so he stopped in. He had no clue what The Oasis was or what was in the building, but Dom left his name and number. "I had my mind on mixing paint at the time," he laughed.
The Oasis called and asked him to submit a resume, which he did, and he was hired in January 2001.
At the time, The Oasis was in a financial struggle to survive. Dom, being a diplomatic man, says that the financial prognosis at the senior center was not positive when he started. There was a need for transportation for members; the interior of the building needed painting and repair; and the 70-year-old furnace was on its last legs. And there wasn't much money in the bank.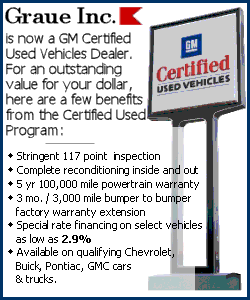 Former board member and Oasis member Les Van Bibber confirmed that when Dalpoas became director of the center, there was no certainty that The Oasis could continue. Van Bibber attributes Dalpoas' personal skills as being instrumental in helping turn things around. "Dom embraces progress and he is easy to work with," Van Bibber said. "When Dom came we had 300 members; now we have over a thousand. And in a day and age when memberships in organizations in general are down, that says something."
Georgina Tisdale, the secretary at The Oasis, says that another one of Dom's strengths that has helped the center's success is his patience. "Dom is a great boss to work for, but I have learned the most about patience from him," she said. "You have to be patient with seniors, and just watching him present himself has made me a better listener."
Watching Dom interact with the seniors, it is obvious his years working at LDC and giving of himself to help make others' lives more enjoyable transfers well in his new occupation.
But it takes more than people skills to keep an organization like The Oasis going and thriving. Dalpoas has been able to place the senior center on sound financial footing, yet The Oasis is still planning several fundraising events this summer to help keep finances strong. The financial viability of the center has been accomplished without causing any hardship to members. Today, as they were the day Dom started, yearly dues are just $5.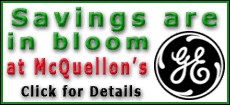 It was mentioned how well Dom interrelates with members. "I wasn't three months on the job and my dad had terminal cancer, and then my mom died," he said. "The overwhelming amount of support and the love these people gave to me and my family was truly a comfort. I'm not sure a person can work somewhere else and have as meaningful a job as this."
Dalpoas continued, "I could never pay back the people here at The Oasis for all they have done for me."
Perhaps not, but we think it's time to say thanks to Dom for all he has done for the senior center and the senior community. And that is why Dom Dalpoas is this week's Personality of the Week.
[By MIKE FAK]