ALMH changes diabetes class time
Send a link to a friend
[April 14, 2009] Abraham Lincoln Memorial Hospital's new diabetes self-management classes will begin meeting at a later time for the upcoming session. The U.S. Diabetes Conversion Map program will meet from 6:30-8:30 p.m. on April 15, 22 and 29, and May 6.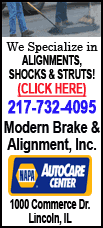 Meetings are in the Lincoln Room at ALMH.

With an innovative approach to presenting material, the classes are guided by patients in an interactive setting. The program was developed by Healthy Interactions Inc., a global leader in health education, in collaboration with the American Diabetes Association.

"It's always patient-centered, promoting what the group feels is important," says Jennifer DiPasquale, clinical dietitian at ALMH. "I'm really excited to offer this program here in Lincoln. This education is offered in the traditional format in Springfield and Bloomington, but has not been available in Lincoln for many years. There are lots of people who need it, and they won't have to drive out of town to get it."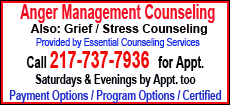 After launching the U.S. Diabetes Conversation Map program in 2007, Healthy Interactions trained more than 10,000 health care professionals in just 10 months. The program meets the American Diabetes Association criteria for diabetes self-managed education.
"Up until now, health education has been a one-way monologue with patients filling a lecture-style room to listen to an educator. What Healthy Interactions has created is a totally different way to engage patients; in fact, we are changing the paradigm of health education so people living with diabetes are better able to take control of their health," said Peter Gorman, co-founder of Healthy Interactions.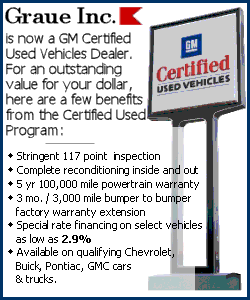 The program is driven by conversation and built on the belief that people learn by being engaged -- hearing, seeing, exploring, discussing and doing.
Tools in the program include "On the Road to Better Managing Your Diabetes," "Diabetes and Healthy Eating," "Monitoring Your Blood Glucose" and "Continuing Your Journey with Diabetes."
Because of the program's structure, a limited number of participants can enroll for each session. New sessions will be added as participants enroll. Call Jennifer DiPasquale at 732-2161, ext. 75199, if you're interested in learning more.
[Text from file received from Abraham Lincoln Memorial Hospital]