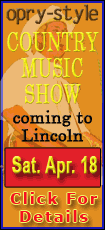 An Education Task Force is in its inception phase under the direction of the Healthy Communities Partnership, a collaboration of organizations and churches designed to improve health and the quality of life in local communities.

"There are several factors that contribute to this problem, which makes it very difficult for one organization to handle. That is where the need of the Education Task Force comes in," says Wade Kaesebier, staff accountant at J.M. Abbott & Associates who helped conceive the task force. "The task force will work on getting the right groups of people involved and necessary resources to approach this problem from all angles."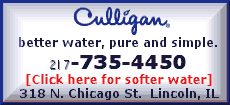 The concept behind the new task force was actually born in the Lincoln-Logan County Chamber of Commerce's Leadership Academy. Members of one of the groups were moved by an eye-opening newspaper article that showed Lincoln's dropout rate among the highest in the state. Kristin Lessen, executive director of Healthy Communities Partnership, happened to be at the academy graduation where Kaesebier, now a task force co-chair, and others presented their dropout-related project.
"It's kind of exciting how it all came about. We haven't added a task force for at least six or seven years," Lessen says. "It's also fascinating how all the task forces intertwine, and this new one is a perfect fit."
For instance, she says, issues of teen pregnancy, alcohol, drugs or domestic abuse -- all task force issues -- might be contributing to dropout rates.
And those local rates, which exceed the state average, can contribute to other societal problems such as crime, poverty and unemployment, says Heidi Browne, events coordinator for the chamber and co-chair of the new task force.
"Those of us who are directly involved in the field of education are aware of these numbers and concerned about the effects these dropouts will have, not only to themselves but to our community," says Jean Anderson, regional superintendent of schools for Logan, Mason and Menard. "It is gratifying, as well as encouraging, that the Healthy Communities Partnership believed the idea of an education task force was worth their support and that the task force members themselves are dedicated to addressing the issue."
She would like to see the task force address contributing issues such as economic trends, perceptions regarding employment in the community, increased state graduation academic requirements and truancy that might be stumbling blocks for children who ultimately give up on school.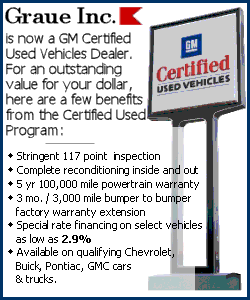 Browne would like to see the task force help educate the community about the problem, while drawing on its support. She is also interested in seeing efforts begin earlier than high school.
"Studies have shown that the potential for a high school dropout can be seen in early elementary school years, due to the attendance record and relationship between school and home," Browne says. "Families today face obstacles that are not often brought to the attention of the school. A goal of the task force will be to encourage open lines of communication between schools and families, alleviating some of the obstacles preventing school attendance and allowing them to be addressed before they reach a critical point."
Like other Healthy Communities Partnership task forces, this one will link many existing programs together for more impact. Some of those programs are handled by organizations such as Rural Family Services, the Rutledge Youth Foundation, Catholic Social Services, Department of Children and Family Services, and Sojourn. It is Browne's goal to also involve the city council, county board, business leaders, law enforcement and colleges.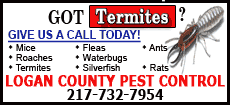 "This task force will place value on education and graduation in our communities and work to create and maintain programs that will work to keep students in school with support from the community," Browne adds.
[Text from file received from Healthy Communities Partnership]