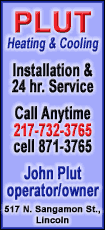 Curry, sitting at lunch at Chad's Blind, at 1230 Fifth St. in Lincoln, says that activity is really starting to pick up in the landscaping portion of his business. And landscaping and creating unique, one-of-a-kind outdoor living spaces is not only something that he and his crew enjoy doing, but it is something they excel at.

Outside the restaurant is a 7,000-square-foot beer garden, waterfall and pond area that is like a giant business card for the company.

"Yeah, people all the time tell me how much they enjoy the outside garden here," Curry noted.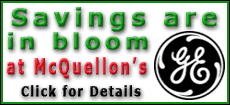 Ryan started in the lawn business back in high school with a mowing service. He followed that up with an internship, as it were, at Greenview Landscaping in Bloomington before starting up his own business three years ago.
"We are more than just mowing," Curry confirmed. And as the conversation continued you could tell that Ryan not only has a passion for what he is doing but also knows what he is doing. That is important when changing a homeowner's backyard into their dream vacation right outside their door.
"I think a lot of people are cutting back on expensive vacations right now and deciding to spend their money on home improvement," Curry said.
He was quick to point out that a well-landscaped outdoors is an investment in the property's total value and not a cost that is spent and gone forever when a person returns from a few days of vacation.
Every yard or home's grounds is unique to start with, and Ryan enjoys "walking" the grounds with a homeowner to see what they have in mind, what budget they want to stay within, and what special features or look they would enjoy having every day of the year at their home.
"I make sure I go over everything with them to make certain they know exactly what we are going to do and why," Curry said.
It is this total inclusion of the client in the design process that brings a finished product just like the homeowner wanted without any surprises.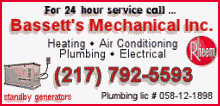 Curry said that a good portion of his business also includes grading property. Too often a home has been graded so that water flows toward the house rather than toward the property line, and he and his crew, with the proper equipment, can flip-flop a person's yard so that basement water problems are a thing of the past.
His company also lays a great deal of new sod. He says that last year his company laid five semi loads of new sod for clients.
Curry believes a client should be able to enjoy their new outdoor living space as soon as possible and says new sod can be enjoyed from day one, whereas grading and seeding a new lawn can take an entire year before it can be enjoyed; plus, it costs about the same when everything is taken into account.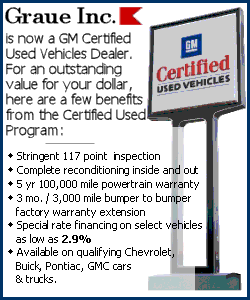 Ryan appreciates his clients' business and tries to get a job done as soon as possible so that the customer can enjoy their investment sooner rather than later. In the case of one large property that required a resodding of 12,000 square feet of lawn, he had a dozen knowledgeable laborers working to get the project done quickly. He has four regular employees right now but looks forward to adding as business dictates.
Down the road Ryan can see his business having its own retail nursery where trees and plants can be seen, purchased and even planted by his company.
Ryan enjoys the fact that his landscaping and outdoor living space business is as varied as tastes dictate. With no two projects the same, there is a creative partnership between Ryan and the client that makes the job enjoyable, especially when what was talked about becomes reality.
Curry offers free appraisals of a potential client's needs and wants, and he says that the possibilities in outdoor living space are as limitless as a person's imagination.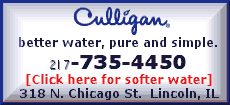 He appreciates a client's business, whether it is a small project or a complete new creation for an entire backyard.
Walking in the beautiful beer garden at Chad's Blind, Curry pointed out several nuances that he put in to make the area more user-friendly. "Word of mouth is important in my business," he offered.
Looking at what he did at Chad's Blind shows that quality and details in the creation of a great outdoor space are also important.
"This was a parking lot when we started here," Ryan said. Now it is a showcase of just a few of the outdoor possibilities that homeowners can bring to their door.
Anyone interested in turning their backyard into a year-round vacation place can call Ryan at 671-5296.
[By MIKE FAK]