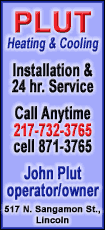 John Stith was born in Knoxville, Ga., in 1831. He was an only child of James and Martha. He and wife Ann also had only one child, Charley, who followed him in his business.

John was a lieutenant colonel in the Confederate army during the Civil War. In case you weren't paying attention in history class, the Confederates lost that one.

In John's last battle, he was shot and then cut across his chest with a saber. He took morphine for his pain; in fact, he took enough of it that he became addicted to it.

So what did a morphine addict do to deserve recognition in your local newspaper?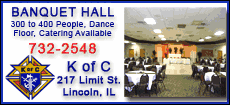 John Stith developed many different medicines and perfumes during his career. Altogether, he established 18 business ventures. Out of those 18, only one exists today, but that one business now does more than $23 billion in annual sales and has a product line of more than 400 products.
That business was based on the drink John created in 1886 that contained a small trace of cocaine! Like I said at the beginning of this column, stop me if you've heard this one before.
There are plenty of stories of inventors who created their products in their garages. Well, John created his new drink in a three-legged brass pot in his backyard.
John Stith, the former morphine addict, originally promoted his drink as a cure for morphine addiction. Actually, Stith was his middle name. His last name was Pemberton, and he was a pharmacist working in Atlanta, Ga., when he concocted his soon-to-be-famous recipe.
Atlanta is the home of Coca-Cola, and John Stith Pemberton is the man who created the formula for Coca-Cola. But you knew that all along, didn't you?
He used coca leaves and the cola nut in his formula for Coke. Coca-Cola has said that John Pemberton never knew how big the drink would become, and that appears to be true because he sold his shares for around $2,000. He lived only two more years after incorporating the company.
While Coke made a big mistake by changing the formula and introducing New Coke in 1985, they made an even bigger mistake when they turned down an opportunity to purchase the Pepsi brand in the early 1900s. You can't really blame Coke, though, because there were many other small cola companies back then similar to Pepsi, and there was no way to know that Pepsi would someday become its biggest competitor, especially since it had gone through bankruptcy at one point.
Despite that, the Coca-Cola brand is now the most recognizable brand in the world, and the company does business in more than 200 countries.
[By PAUL NIEMANN]
Paul Niemann's column is syndicated in more than 70 newspapers, and he is the author of the "Invention Mysteries" series of books. He can be reached at niemann7@aol.com.
Copyright Paul Niemann 2009
(Other columns)