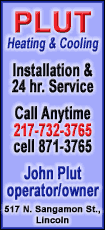 JPMorgan has not posted a quarterly loss since the financial crisis began.
Like other banks, JPMorgan's loans are still seeing defaults increase. Credit costs amounted to $10 billion.
But the company is benefiting from a jump in mortgage refinancing and deposits, as well as low interest rates. When a bank can borrow cheaply, it can profit more from lending.
JPMorgan says it earned $2.1 billion in the first quarter, or 40 cents per share. That's down from $2.4 billion, or 67 cents per share, a year ago. But analysts predicted a profit of 32 cents per share.