The deal allows the two companies to merge their strengths in the HIV drugs business -- Glaxo is a big seller of HIV treatments but its products are relatively old and its pipeline of future drugs is also relatively weak. Pfizer, on the other hand, has a significant store of drugs in development but few products on the market.
London-based Glaxo will initially hold an 85 percent equity interest in the new company, with New York-based Pfizer holding the remaining 15 percent.
The two companies said that the new business "will be more sustainable and broader in scope than either company's individually," adding that it will hold a 19 percent share of the growing market.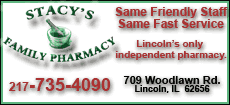 The new company will have a broad product portfolio of 11 marketed products including market-leading therapies such as Combivir, Kivexa and Selzentry/Celsentri. Based on 2008 results, the combined portfolio generates sales of around 1.6 billion pounds ($2.4 billion).
The companies said revenues at that level will provide the new company with financial stability and support investment in its pipeline.
"By combining Pfizer's and GlaxoSmithKline's complementary strengths and capabilities, we are creating a new global leader in HIV and reaffirming our ongoing commitment to the treatment of the disease," said Pfizer Chief Executive Officer Jeff Kindler in a joint statement issued to the London Stock Exchange.