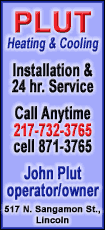 The meetings will include a brief presentation by Dolan Dalpoas, president and chief executive officer at ALMH, as well as the chance to see preliminary renderings and sketches of the new facility. Sessions will cover why a replacement hospital is needed, as well as information on some of the features planned for the new facility.

"We encourage the community to learn more about what a new hospital will offer in order to meet the changing demands of health care," Dalpoas says. "By examining our patient demographics, the changing nature of health care delivery over 50 years and evolving technology, the community will be able to better understand how this new hospital will help us preserve our mission."
A groundbreaking ceremony is planned for later this year. The new facility will be designed primarily to serve the dramatic growth in outpatient services while also providing inpatient care. It will better accommodate new technology and provide added space for such vital services as emergency care, surgery and diagnostic testing services. Patient privacy, comfort, convenience and safety have been the focal points of this project as it has unfolded.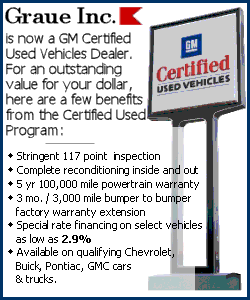 The decision to build a replacement hospital evolved out of ALMH 2010 -- a 36-month research project to identify the best opportunities for ensuring community access to excellent care in Logan and eastern Mason counties. Four options were explored, and community-led focus groups, public surveys and experts agreed in the end that a new facility was the best way to preserve the hospital's mission.
Sessions are currently planned for 7:30-9 a.m. and 10-11:30 a.m. on Wednesday, April 22, and 10-11:30 a.m. Thursday, April 30. (Note: This is corrected date and time information, posted April 20.) Refreshments will be served. Space is limited, and reservations are required for attendance. Please call April at 732-2161, ext. 75405, to reserve a seat at one of these events.
[Text from file received from Abraham Lincoln Memorial Hospital]