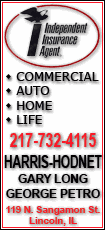 The share price fell 4.2 percent to 190.40 Swiss francs ($166.22) on the Zurich exchange after the overnight announcement that the Swiss-based insurer would buy the unit from New York-based AIG, which is selling off operations to help repay $182.5 billion in U.S. government support.
The transaction is the largest divestiture by AIG since it began receiving U.S. funds in September.
Analysts regarded the price as being at the upper end of pre-sale speculation, but still positive for the Zurich-based firm.
21st Century, based in Wilmington, Delaware, operates in 49 states and Washington, D.C.
Zurich has been seeking to grow its U.S. auto insurance business because it is a stable operation that can balance out other, more volatile business lines, Zurich's CEO James Schiro said.
He said the company's financial discipline had made it possible for it to take advantage of the opportunity to buy the U.S. unit.
Zurich Financial has suffered losses from the collapse of financial services firms Lehman Brothers, Washington Mutual and Sigma Finance Corp., but has done better than some of its competitors and still reported a profit of $205 million in the fourth quarter of 2008.