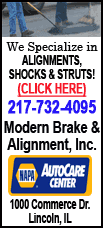 Citigroup reported a quarterly loss that was smaller than analysts had been expecting. Meanwhile, General Electric's first-quarter profit dropped, but still beat Wall Street's estimates.
There has been a growing sense on Wall Street that the economy is starting to stabilize. But investors are looking to first-quarter earnings reports for confirmation that business conditions are in fact improving.
Ahead of the market's open, Dow Jones industrial average futures are up 12, or 0.2 percent, to 8,075, after jumping as much as 27 points immediately following the reports. Standard & Poor's 500 index futures are up 0.2, or 0.02 percent, to 861.70, while Nasdaq 100 index futures are down 5.50, or 0.4 percent, to 1,346.50.
Increasing optimism about the future of the banking industry, boosted by positive comments from big bank CEOs, helped touch off a rally in March that gave the market its best four-week performance since 1933. The reports over the next few weeks will either affirm or rout investors' hope that the economy has turned a corner.
So far, results have been mixed. Wells Fargo & Co., Goldman Sachs Group Inc. and JPMorgan Chase & Co. have all issued better-than-expected profits. And tech companies like Nokia and Google have issued positive reports. Other companies, however, aren't faring as well.
Mobile phone maker Sony Ericsson on Friday posted a $387 million loss and said it would cut an additional 2,000 jobs. And Toshiba Corp., Japan's top chipmaker, warned that its loss for the last fiscal year will be bigger than previously expected.
Stocks closed at their highest level in more than two months Thursday as investors were heartened by reports from JPMorgan and Nokia, as well as a mix of economic reports.