A more disciplined approach paid off in the first quarter as Google's profit climbed 9 percent to surpass analyst expectations.
But the pleasant surprise, announced late Thursday, didn't seem to excite investors. Google shares dipped 50 cents in extended trading after finishing the regular session at $388.74, up $9.24.
"People might not be willing to pay as much for a company that's increasing its earnings with cost cutting instead of revenue growth," said Signal Hill Group analyst Todd Greenwald.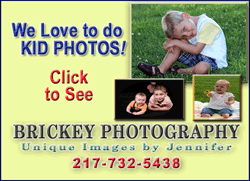 Google executives say they believe there will be still be plenty of room for more growth once the economy emerges from its deepest downturn in nearly 30 years.
"Ninety-five percent of all our internal discussions are still about growth," Patrick Pichette, Google's chief financial officer, said in a Thursday interview. "But it would be irresponsible not to watch our expenses in a tough economy like this."
When the recession first began in December 2007, Google seemed largely unfazed. But those carefree days are clearly gone.
"No company is recession-proof," Google Chief Executive Eric Schmidt told analysts in a Thursday conference call. "Google is absolutely feeling the impact."
Schmidt offered no guesses on when the conditions might improve, emphasizing the global economy is remains in "uncharted territory."
Still, Google is holding up far better than other advertising-driven businesses, largely because it relies on a marketing system that has proven to be less expensive and more effective than more traditional media.
The Mountain View-based company earned $1.42 billion, or $4.49 per share in the first quarter. That compared with net income of $1.31 billion, or $4.12 per share, at the same time last year.
If not for employee stock compensation costs, Google said it would have made $5.16 per share. On that basis, Google exceeded the average estimate of $4.93 per share among analysts surveyed by Thomson Reuters.
Google's first-quarter revenue totaled $5.5 billion. That was up by just 6 percent from last year, marking the first time the company has posted less than double-digit revenue growth since its August 2004 initial public offering.
After subtracting commissions paid to its advertising partners, Google's revenue stood at $4.07 billion -- about $10 million below analyst estimates.
In a telling sign of the recession's toll, Google's revenue fell from one quarter to the next for the first time. Its revenue in the prior quarter had been $5.7 billion.
Google started to pinch pennies last summer when it hired Pichette as its new chief financial officer.
The austerity campaign has included jettisoning a significant number of contractors, laying off some employees, curtailing perquisites and closing down unpopular services that had little chance of yielding a profit.