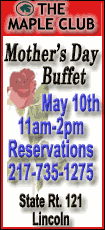 Benchmark crude for May delivery fell 40 cents to $49.58 a barrel by noon in European electronic trading on the New York Mercantile Exchange. The contract on Thursday rose 73 cents to settle at $49.98.
Oil prices have bobbed around $50 a barrel this month as the current backdrop of high unemployment, weak consumer demand and falling corporate profits has tempered investor optimism about an eventual economic rebound.
"We know there will be a recovery, people are just wary about when it will happen," said Gerard Rigby, an energy analyst with Fuel First Consulting in Sydney "We need better economic news to break it out of this range."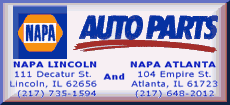 Weak crude demand and rising inventories have kept prices from rising higher. Storage facilities for crude oil in the U.S. have been swelling since the end of February, bloating to a nearly 19-year high last week.
Stores of natural gas also are rising. The Energy Information Administration said Thursday that U.S. natural gas inventories rose by 21 billion cubic feet for the week ended April 10. The 1.695 trillion cubic feet in storage was 23 percent above the five-year average.
Early signs that the worst of the recession may be over have helped bolster prices in recent weeks. On Thursday, the government's weekly unemployment claims fell more than expected for the second straight week and a snapshot of regional manufacturing from the Philadelphia Federal Reserve was better than expected.
Still, the unemployment rate is at its highest since 1983 at 8.5 percent.
"People think the worst is over, but it hasn't really flowed through to the statistics yet," Rigby said.
One possible catalyst for a price move is a potential production cut by the Organization of Petroleum Exporting Countries. OPEC, which next meets on May 28, has announced output quota reductions of 4.2 million barrels a day since September.