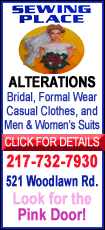 Yet despite global promotion by the United Nations and other organizations, its usage is still minuscule, even as women bear an ever-growing share of the AIDS epidemic.
Advocates hope the dynamics will change following last month's approval by the Food and Drug Administration of the FC2, a new version of the female condom produced by the Chicago-based Female Health Co.
About 35 million female condoms were distributed worldwide last year, but that compares to more than 10 billion male condoms, which are far cheaper and, at least initially, easier to use. However, in some nations with high HIV rates, many men refuse to wear condoms, putting women at risk.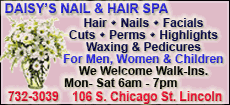 Though it looks similar to its predecessor -- a soft, transparent sheath with flexible inner and outer rings -- the FC2 is made from synthetic rubber rather than polyurethane, making it cheaper to produce.
Mary Ann Leeper, former president of Female Health Co. and now its strategic adviser, said the FC2 also is less noisy during use. Complaints about squeaky noises were among the factors that slowed acceptance of the original version.
The cost of the FC2 is one-third less than its predecessor, and may go lower, enabling health organizations to distribute many millions more than at present. For now, the price is about 60 cents compared to less than 4 cents for mass-distributed male condoms -- a difference that's an issue in the developing world.
The FC2 had been accepted previously by some international organizations, and the Female Health Co. distributed 14 million of them abroad last year along with 21 million of the older version. Advocates of the female condom praised the FDA announcement because it opens the door for the U.S. Agency for International Development (USAID), one of the largest global providers of condoms, to distribute the FC2 overseas.
"This is a tremendous victory," said Susie Hoffman, an assistant professor of clinical epidemiology at Columbia University who contends the female condom has suffered from misconceptions.
"In the United States, there has been strong bias against it," Hoffman said. "Some people involved in AIDS and family planning would say, 'Why do we need these? ... It's so weird that women are not going to pick it up.'"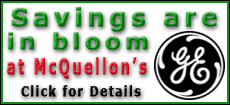 "But if presented in the right way, many women do like it," Hoffman said. "To find these people and help them and train them, you need systematic programming, which costs money."
Resistance is less of a problem in some developing nations. The U.N. Population Fund, government agencies and nonprofits are aggressively promoting female condoms in places such as Brazil, Ghana, Zimbabwe and South Africa.
Women's groups in Zimbabwe collected more than 30,000 signatures demanding access to the female condom. In Ghana, nonprofits say more than 10,000 people have attended training programs that teach women how to insert female condoms -- they require careful instruction to be used properly -- and how to negotiate with their male partners.