With record-high unemployment rates across the nation and higher-than-national-average unemployment rates in Logan County, the chamber board of directors felt that hosting this event was an important objective for the 2009 year. The goal is to reach out to those who are looking to enter the job market for the first time and to those who need to re-enter the job market. With the economy in this troubled state, some people are finding themselves in unfamiliar territory. The woman who now needs to work after years of being a stay-at-home mom, the machinist who finds himself applying for jobs after seven years with the same company, the high school or college student looking to enter the job force for the first time can all benefit from the event.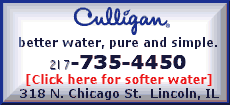 The Workforce Readiness Expo is a series of four workshops on resume and cover letter writing, navigating and completing online applications, interview skills, and self-marketing. Each workshop will be offered in two or three different 45-minute time slots throughout the morning. Participants will have the opportunity to attend at least three out of four workshops. In addition to these educational sessions for participants, there will be resource booths with representatives from Illinois workNet Center, Lincoln College, Lincoln Christian College, Heartland Community College, Manpower and Global Tech, a new HVAC school opening in Lincoln this May.
"The concept for this event came out of our strategic planning process with our board in January 2009," said Andi Hake, executive director of the chamber of commerce. "Cody Atkins, general manager of Wal-Mart, led the steering committee in our planning efforts. This event truly could not be possible without the help of our partners, which are Wal-Mart, Eaton, Heartland Community College, Inland Tool Co., Illinois workNet, Abraham Lincoln Memorial Hospital, Lincoln & Logan County Economic Development Partnership, and the Lincoln Park District."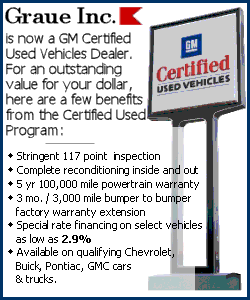 The Workforce Readiness Expo is free to the public, with free baby-sitting for 3- to 12-year-old children of parents attending workshops. Refreshments will be served all morning. No preregistration is required. Anyone with questions can contact the Lincoln/Logan County Chamber of Commerce at 217-735-2385 or chamber@lincolnillinois.com.
The Workforce Readiness Expo is an important part of the vision of the chamber to be the advocate for business by providing leadership, programs and services that create, protect and enhance the business environment for the benefit of chamber members, Lincoln and Logan County.
[Text from file received from the Lincoln/Logan County Chamber of Commerce]