For information on Lincoln Area YMCA programs and events, visit the downtown office, 604 Broadway St., Suite 1; www.lincolnymca.org; or call 735-3915. The YMCA Activity Center is at 719 Wyatt Ave.
YMCA notes

Send a link to a friend
[April 18, 2009] Summer vacation is just six weeks away. Let the YMCA be your place for summer fun. Discounted early registration rates for the Y's Summer Day Camp continue through May 6. The weekly and daily rates increase after May 6. The Y offers Kid Camp for kindergarten to third-grade children, Preteen Camp for fourth to sixth grade and Counselor In Training Camp for seventh to ninth grade. All day camps begin June 4. Don't miss out on these discounted rates -- register early.
Early registration for the spring YMCA Volleyball Clinic is over, but you can still sign up with a nominal fee increase. This program introduces participants to the sport of volleyball, including proper technique for set, spike, serve and more. Final registrations will be taken up until noon on April 28.

Starting May 16 the YMCA will offer a two-hour, no-impact paintball program. This program teaches the fundamentals of paintball and how paintball markers work. Participants will work through the process of firing, maneuvering around obstacles and learning how to move and think as a TEAM. Each week will offer a different and exciting scenario, similar to Mission Impossible, 007, Capture the Flag and more. All equipment is supplied, with safety as our first priority.

YMCA Weeball registrations are currently under way. This six-week program begins May 23 and is for children 4 years through kindergarten. Participants will be taught the basic skills necessary to play baseball, including how to throw, catch, hit and run the bases, and will play an abbreviated game. Register now for this exciting program.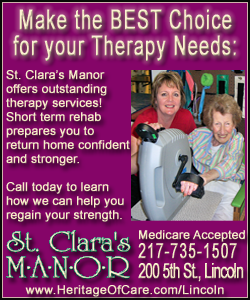 Mooooove your calendar to May 9 for the Lincoln Area YMCA's third annual Cow Chip Bingo. This FREE event is for families who are looking for fun on a Saturday afternoon. There will be hot dogs and drinks, games and contests for both kids and adults, a climber-slide-bouncer, preschool play, raffles, and much, much more. The fun begins at 12:30 p.m. and runs until 3 p.m., with the cow on-site at 2:30. Get your $15 Cow Chip Bingo ticket now for a chance to win $750.
[Text from file received from Lincoln Area YMCA]