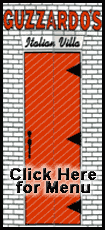 Not so fast, economists say.
Mark Vitner, senior economist at Wachovia Corp., said that despite "that just maybe we can see some light at the end of the tunnel now," an end to the recession won't likely come until closer to year's end.
Even under that scenario, high unemployment would stretch well into 2010.
"I don't think we should oversell these flickers of improvement," said Brian Bethune, an economist with IHS Global Insight. "An actual recovery is still several months into the future - it's not imminent."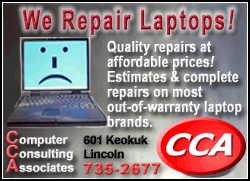 The latest grim reminder came Friday night when regulators seized two failed banks in Missouri and Nevada, pushing the number of U.S. bank failures so far this year to 25 - the same as for all of 2008.
On Friday, Citigroup Inc. and General Electric Co., two of the most beleaguered companies in their industries, turned in first-quarter results that beat Wall Street expectations.
Citi lost money for the quarter, but before paying dividends - which were tied to the government's $45 billion investment in the company - it actually earned $1.6 billion.
That report followed surprisingly solid earnings from JPMorgan Chase & Co., Goldman Sachs Group Inc. and Wells Fargo & Co. earlier in the week. But some analysts say the earnings announcements are concealing the depth of the financial industry's woes.
Goldman Sachs changed its calendar so a $780 million loss in December didn't drag down its reported earnings for the quarter. Wells Fargo minimized possible future losses on its purchase of failed bank Wachovia.
And thanks to a recent rule change, many banks were able to pump up the values of the toxic assets at the heart of the credit crunch. The change is "like a gain that goes right to their bottom line," said Lawrence Brown, an accounting professor at Georgia State University.
Looming over the banks is uncertainty over "stress tests" that regulators are conducting. Investors don't know how much information will be made public when results are announced May 4. But even faint reports of trouble could threaten the industry.
White House senior economist Austan Goolsbee said Friday the stress tests should show to what degree the accounting rule change affected the banks' bottom lines.
"In these bank examinations you've got some pretty well-adept examiners and regulators," Goolsbee said in a C-SPAN interview that will air this weekend. "If there was some element of gamesmanship, I don't think they're going to be fooled by that."
The positive bank earnings reports hopefully are a sign that the government's financial rescue policies are starting to breathe life into the frozen credit markets, Goolsbee said. "And I hope that's what we will find when we come through" the stress tests, he added.
GE, meanwhile, said its first-quarter earnings fell 36 percent on sharply lower profits at its troubled finance arm. GE has a stake in nearly every sector of the economy, from light bulbs to locomotives.
"We've come from a period where people thought the world was going to end to a period that is a little better," Keith Sherin, GE's chief financial officer, told analysts in a conference call.
On Wall Street, stocks seesawed before closing moderately higher, giving the market its sixth straight week of gains. The Dow Jones industrial average closed up 5 points, at 8,131.
There has been some silver in recent economic data. The number of Americans receiving jobless benefits has topped 6 million for the first time, but jobless claims were down for the second weekend in a row.