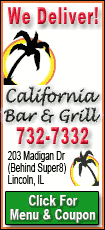 Bezos, 45, received a salary of $81,840. As in the past, the company said in the filing that its executives' base salaries are "designed to be significantly less than those paid by similarly situated companies."
He also was given other compensation valued at $1.2 million, which Amazon said is for personal security besides that which is provided at business facilities and for business travel.
Bezos did not receive a bonus or any stock or option awards. Bezos, who owns about 23 percent of the company, has never received stock-based compensation from Amazon.
At least for the past several years, the value of Bezos' compensation from Amazon has remained unchanged.
AP calculations of total pay include executives' salary, bonus, incentives, perks, above-market returns on deferred compensation and the estimated value of stock options and awards granted during the year. The calculations don't include changes in the present value of pension benefits, and they sometimes differ from the totals companies list in the summary compensation table of proxy statements filed with the SEC.
During 2008, Amazon earned $645 million, or $1.49 per share, on $19.2 billion in revenue. In 2007, the company earned $476 million, or $1.12 per share, on revenue of $14.8 billion.
The online retailer's stock fell almost 45 percent over the course of the year, however, hampered by the global financial crisis.